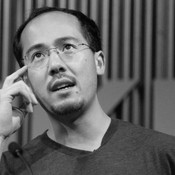 Adrian Hon
CEO and Founder
Since 2007, Adrian has overseen the creation of all of Six to Start's main projects, including Zombies, Run!, We Tell Stories, and Smokescreen, and its research and development projects with clients including Disney Imagineering, the British Museum, and Microsoft. Adrian is also responsible for new concept and product development at Six to Start across a range of media including smartphones and the web.
Adrian is one of the world's leading online and alternate reality game designers, having been influential in the genre since its birth. Previously, Adrian was Director of Play at Mind Candy, where he designed and produced the Perplex City ARG. Some of the venues at which Adrian has spoken include TED, Google, GDC, Nordic Game and the Montreal Games Summit.
Adrian previously studied neuroscience at the University of Cambridge, the University of Oxford, and the University of California at San Diego. Adrian is the author of A History of the Future in 100 Objects and has written about technology for The Telegraph.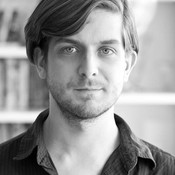 Matt Wieteska
Senior Game Designer and Audio Director
Matt joined Six to Start in 2009, starting as an intern on their award-winning project Smokescreen. Currently, he works primarily on Zombies, Run!, for which he directs and manages the game's audio content, along with writing the popular "Radio Abel" segments of the game. Previously, he was the lead designer for The Code, produced by Six to Start for the BBC in 2011, and for the Enigma Challenge, produced by for Wired UK in 2010.
Prior to joining Six to Start, Matt studied English Literature and Classics at the University of Edinburgh, with a focus on the development of theatre and on gender theory. During his time at Edinburgh, Matt was an active member of the Edinburgh University Theatre Company, managing its Bedlam Theatre for the Fringe Festival in 2007 and directing eleven successful plays, alongside having four of his original scripts produced as part of the company's regular output.
An avid player of both Poker and Android: Netrunner, Matt wishes he was better at both, but will never refuse a game of either. Writing his dissertation on Philip K. Dick has ensured he never quite believes what is happening to him, which is probably a good thing.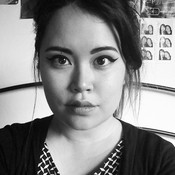 Kascha Sweeney
Lead Artist
Kas Sweeney is a Sydney-based graphic designer and illustrator with over a decade in the industry. Since coming onboard as Six to Start's Lead Artist in 2015, she has been responsible for producing artwork for the past few seasons of Zombies, Run!, as well as the ZR Virtual Races, board game, and comic book.
When she's not working, she's rewatching old Gnomon workshop tutorials, and when she's not doing that, she's trying to find the perfect cold brew recipe. She's also just a really big fan of Six to Start's games, and can attest to that with the sheer volume of Zombies, Run! fan art she's produced over the past five years.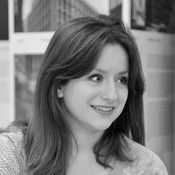 Sabrina Greenberg
Office Manager
Sabrina started at Six to Start in 2017 as our Office Manager.
Before Six to Start, Sabrina worked in architecture whilst studying a part time Masters in Contemporary History at Birkbeck. She spent two years in dusty medical libraries reading asylum patients records and drinking excessive amounts of coffee.
She enjoys Crossfit and writes about how important exercise is for your mental health.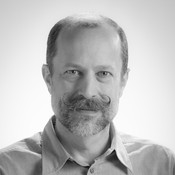 Steven Veltema
Senior Mobile Developer
Working from Japan, Steven develops our Android and iOS apps and helps keep them in top form. Prior to joining Six to Start, he created an eclectic mix of iOS and Android apps, backend systems, and enterprise software over many years. When he's not digging through code he can be found either at the dojo working up a zombie killing sweat, or in the Fablab he founded teaching and making electronic oddities.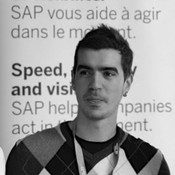 Guven Bolukbasi
Senior Mobile Developer
Having joined in 2018, Guven works on Six to Start's iOS apps. He was drawn into the iOS world back in 2010 and developed his first app on an iPhone 4 with iOS 3 (still keeping the phone!). Apart from that, he enjoys programming in Python and performing data science tasks where he freely gets to play with data! Metallica gives him the power to keep going and playing soccer is the best way to feel good.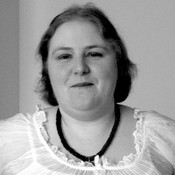 Ciaran Roberts
QA and Support
Ciaran started at Six to Start in 2017 doing Support, and has just kept picking tasks up. She now helps out with QA and Production tasks, and spends time asking everyone weird theoretical questions about their zombie apocalypse teams so she can expose them on our blog.
Before Six to Start, she studied a Creative Writing MA at Bath Spa University, and has worked as a TEFl teacher, and search result analyst which is much less interesting than it sounds.
When not at work, she enjoys playing video games and writing science fiction and fantasy stories.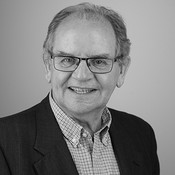 Tim Cooke
Chairman
Tim holds a portfolio of Non-Executive Chairmanships and Directorships and is currently Chairman of Six to Start Ltd and Clarinet Ltd. He is also a Non Executive Director of Harmonic, a defence consulting company, and a Venture Partner to NESTA. Tim has worked in senior levels in media, software, and IT services companies throughout his working life.
Tim has a Chemistry MA and DPhil from Oxford University and an MTech from Brunel University. He was an early employee with Logica, where he held numerous senior management positions in the UK and overseas. He was later Managing Director of Oxford Molecular Group plc and floated this software based drug design and genomics company. He has also floated Intelligent Environments plc, the London stock market's first internet company. Read more about Tim at his LinkedIn profile.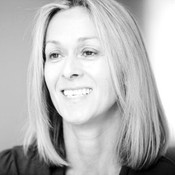 Jo Goodson
Non-executive Director
Jo has over 20 years' experience in a range of media and software businesses both as an Executive and a Non-Executive Director. In 1998 Jo co-founded Mediagold. The company had offices in the UK, France, Italy, Spain and Germany and gave US software publishers access to the European market place. The UK company experienced high growth and solid profitability between 1998 and 2003 and the business was sold to French company Avanquest at the end of 2003. After leaving Avanquest, Jo continued to work with the Board on M&A projects and also worked as interim COO for Ariadne Capital.
Prior to MediaGold, Jo ran the European Sales Division for the highly successful US consumer publisher Broderbund. She was the second employee of the company and took it from start-up to £12million in revenue in two years. Previously, Jo was involved with a number of companies working with different emerging technologies and chaired the British Interactive Multimedia Association (BIMA). Read more about Jo at her LinkedIn profile.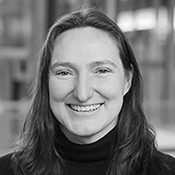 Lisa Long
Non-executive Director
Lisa was part of the founding team of Six to Start, and now serves as a non-executive director. She is now the VP of Innovation and Product Governance at Telenor, supporting innovation and product development across 12 markets ranging from the Nordics to Southeast Asia, and serves as an advisor to Basestone, a construction software company. She also mentors startup companies through Seedcamp, Mass Challenge, and Cartier Women's Initiative, where she coached 5 teams to victory. She has spoken at various conferences including Mind the Product, Product Management Festival, Qcon, and Agile Scotland.
Lisa has a degree in chemical engineering from Cornell University and an MBA from INSEAD. Prior to Six to Start, Lisa worked in various enterprise software companies in Silicon Valley and the UK in a variety of technical positions.